About The Hutson Companies
Noted for its environmental sensitivity, exceptional financial strength and its commitment to developing family-friendly communities, The Hutson Companies currently owns and is developing projects in Clay, Duval and St. Johns Counties, with total development rights to over 12,000 single and multi-family homes, as well as over 7 million square feet of commercial, office and industrial space.
One of The Hutson Companies' most recent developments is OakLeaf Plantation, a 6,400-acre master-planned community located in southwest Jacksonville, in both Clay and Duval Counties. This mixed-use development is the largest development of regional impact in Clay County. As part of this development, The Hutson Companies facilitated one of the major transportation networks in the County, Branan Field-Chaffee Road.
For its work at OakLeaf Plantation, The Hutson Companies has garnered numerous awards, including Developer of the Year by the Northeast Florida Builder's Association. Recognition has also been received from both the state and local chapters of the Florida Planning & Zoning Commission for sound development practices.
David Hutson is well known for his achievements as a builder, creating new home communities throughout northeast Florida. During his extensive career as a builder, his passion for land development led to a natural transition from homebuilder to land developer. The Hutson Companies' operations have also expanded to include a timber and cattle ranch, and commercial office buildings. David personally directs the operations of The Hutson Companies.
In 1973, David formed his first homebuilding company and since that time has developed hundreds of communities in the Jacksonville area. In the late 1980s, the company was sold to the Tompkins Heritage Homes. Subsequently, the rising demand in regional housing gave birth to another Hutson homebuilding firm that was later sold to Fortress Homes, a national builder. In 1991, David became more actively involved in land development and diversified his business interests.
David has won numerous awards, including a Pillar of the Industry Award and Florida Entrepreneur of the Year. His company has been a regular on The Business Journal 50 (fastest growing companies) and the First Coast 50 (Largest Privately Held Companies). Hutson's OakLeaf Plantation received the Large Scale Master Planning Award from the First Coast Chapter of the Florida Planning & Zoning Association. Additionally, the OakLeaf Plantation Athletic Center garnered honors for Excellence in Construction from the regional chapter of Associated Builders and Contractors.
---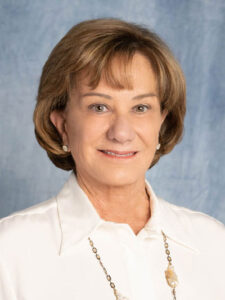 A seasoned professional, Nancy Hutson is well known for her achievements in the new home market throughout northeast Florida. Nancy oversees the strategic marketing for all of the Hutson interests and monitors its real estate operations.
Nancy contributes many years of marketing acumen to The Hutson Companies. Her vast experience spans a career that started at The Walt Disney Company and includes stints as a top producing sales agent with both Century Construction and D.W. Hutson. Beyond that, she rose to demanding executive leadership positions with D.W. Hutson, Tompkins Heritage Group and Fortress Homes. Nancy has won design awards from Builder and Professional Builder magazines and an Energy Efficiency Award from the Northeast Florida Builder's Association.
---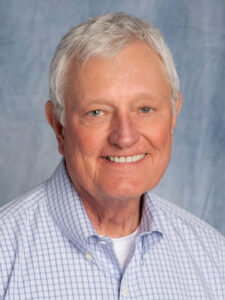 John Metcalf received his Bachelor of Arts degree in Economics from the University of Missouri, his Master of the Arts degree in Economics from Virginia Polytechnic Institute and State University, and his Juris Doctor degree from the University of Miami. John was a partner in the law firm Pappas, Metcalf, Jenks, & Miller until it merged with Gunster Law Firm in 2011. He was a partner with Gunster until he joined the Hutson Companies in 2013. During his 32 years as an attorney in real estate and land use law, he represented the owners and developers of many of the areas premier development of regional impact including, Sawgrass, Julington Creek Plantation, Marsh Landing, World Golf Village, Palencia, Aberdeen, Durbin Crossing, OakLeaf, and SilverLeaf.
John currently serves on the Board of Directors for the National Alliance on Mental Illness in Jacksonville, FL.
---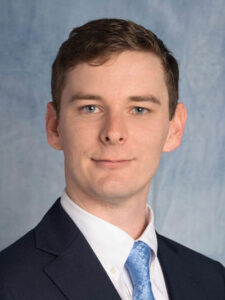 Cody Hutson joined the Hutson Companies in 2020 after graduating from Stetson University with a Bachelor of Science in Economics. He now handles acquisitions and sales for the Hutson Companies, with additional responsibilities including coordination of land development and business development.
Outside of his work at the Hutson Companies, Cody Hutson gives back to his community through his support of multiple non-profit groups. He currently serves on the Board of Directors of St. Augustine Youth Services.
---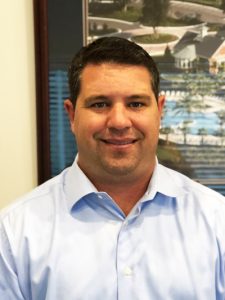 Travis Hutson was born in Jacksonville, FL and raised in St. Augustine, FL. He received his Bachelor of the Arts degree in Economics & Business from Lafayette College. After graduating, he began work as a real estate agent, overseeing the agricultural portfolio for the Hutson Companies.
Travis also spearheads the companies' charitable and civic activities, providing support for many local non-profit organizations. The Hutsons have been active in fundraising activities for HabiJax for Humanity, United Way, St. Augustine Youth Services, St. Vincent's Hospital and other groups and causes.
---
Gary F. Hannon has joined the Hutson Companies and its affiliates as Co-Chief Executive Officer and Chief Financial Officer. Gary's 47-year career has been spent in public accounting and during that time he has provided professional accounting, tax and consulting services to the Hutson organization for more than 30 years. He is a life member of both the American Institute and Florida Institute of Certified Public Accountants.
He has extensive experience in the areas of auditing, financial reporting and taxation of general contractors, specialty contractors, real estate developers and home builders. Additionally, he has been involved in negotiating and structuring numerous transactions including sales, mergers and acquisitions of developers, home building companies and other real estate businesses.
Prior to joining Hutson, Hannon was the founder and President of Hannon & Associates, CPA's, where he practiced for the last 31 years. He graduated from Jacksonville University with a degree in Accounting, before spending time with the international firm Haskins & Sells and was also a shareholder of Presser, LaFaye & Hannon.
---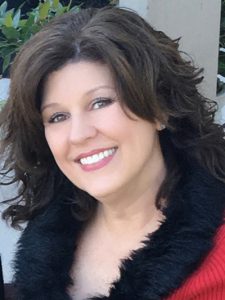 Beverly L. Cunningham, CPA joined the Hutson Companies and its affiliates as Controller in 2019. Beverly spent over 33 years in public accounting and the private sector prior to making the move to the Hutson Companies. She was an associate with Hannon & Associates, CPA's where she worked for 31 years, providing professional accounting and tax services to the Hutson organization as well as numerous other clients. Beverly has extensive experience in the home building, development and real estate industry.
Beverly graduated from Jacksonville University with a degree in Accounting, and she is a member of both the American Institute and Florida Institute of Certified Public Accountants.
---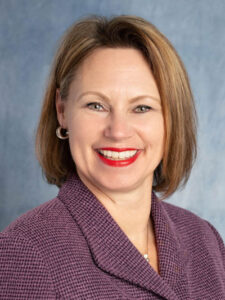 Kim Bryan joined the Hutson Companies in 2022. Kim graduated Summa Cum Laude from Jacksonville University, where she earned her Bachelor of Science degree. She is a licensed Underground Utility Contractor in both Florida and Georgia, and has a career history of active participation in industry associations where she has held many leadership positions. She has been the recipient of several awards honoring her leadership over the years, including NUCA's 'Chapter Award of Excellence for Outstanding Leadership by a Chapter President' and twice awarded NUCA of Florida's 'J. Mitchell Ellington Award for Contractor Member of the Year'.
Kim has over 28 years of experience in the infrastructure construction industry. Her experience extends across all levels of land development in the residential, commercial, transportation and industrial markets. The specialties she brings to the Hutson Companies are technical analysis, construction management, cost control, value engineering, scheduling, estimating and training with an overall emphasis on fast track land development. Kim is also an experienced Corporate Executive, previously overseeing and directing multiple corporate departments including Business Development, Pre-Construction Services and Residential Operations. She is a well-regarded member of the infrastructure building community with valued long-time business relationships with many engineers, developers, contractors, vendors and subcontractors.
---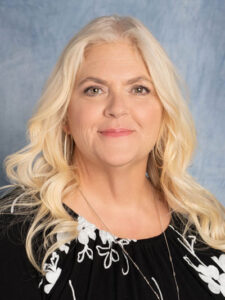 Tania Chauncey joined the Hutson Companies in 2022. Tania spent a large part of her early career traveling the country as a military wife. During her travels, she served over 10 years as a US Navy Ombudsman to multiple overseas and stateside squadrons. Afterwards, she worked as an office manager for Hall Construction in Virginia, and was then the Executive Manager for Sunday Blue Box. As Executive Administrator, Tania serves as the administrative business partner for company leadership.
---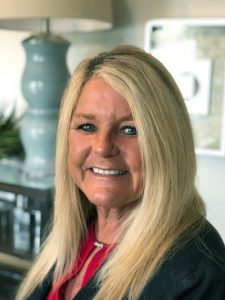 Sherry Kehoe began her career with the Hutson Companies in 1981 and worked here until 1996 at which time she became a stay at home mom. In that time, she owned and operated both a custom home building and residential and commercial framing companies until 2005. She rejoined the Hutson Companies in 2014 bringing over 30 years of experience in real estate and construction.
---